TNSTC (Tamil Nadu State Transport Corporation) Ooty bus depot operates an interstate bus service from Ooty to Kannur via Wayanad. A single bus day and night rider, starts from Ooty in the morning and reaches Kannur in the evening. Then starts its return journey from Kannur at night and reaches Ooty early morning.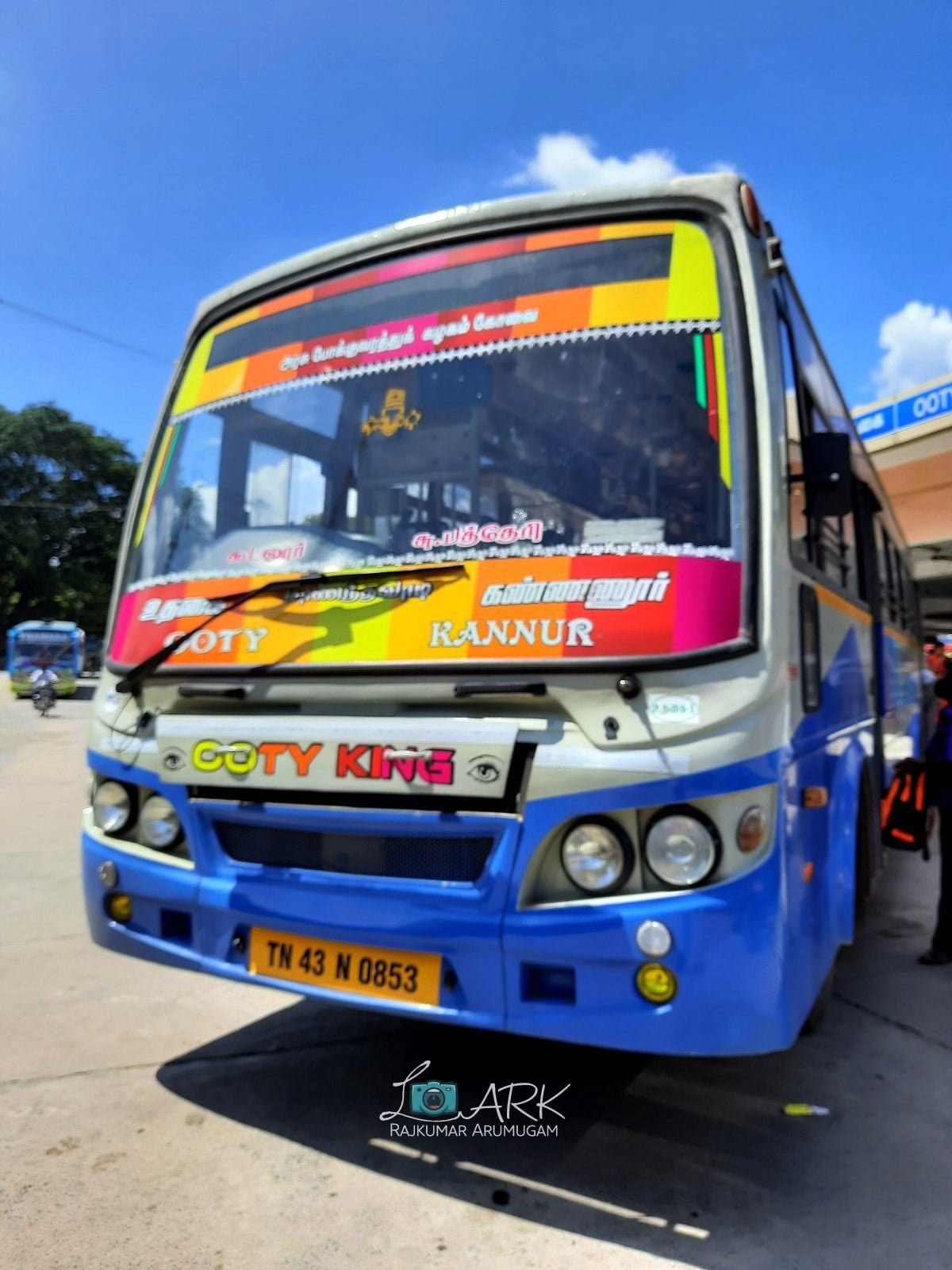 TNSTC TN 43 N 0853 Ooty – Kannur
TNSTC 'Interstate' Express Ooty – Kannur
Bus Route : Gudalur, Pattavayal, Sulthan Bathery, Mananthavady,  Nedumpoyil, Koothuparamba, Thalassery
Ooty to Kannur TNSTC Bus Timings 
TNSTC Kannur bus Timetable from Ooty bus stand.
Departure at Ooty : 09:00
Arrival at Kannur : 17:00
Kannur to Ooty TNSTC Bus Timings 
TNSTC Ooty bus Timetable from Kannur bus stand.
Departure at Kannur : 22:00
Arrival at Ooty : 06:00
The distance between Ooty and Kannur is around 240 kms and the TNSTC bus travel time will be around 08:00 hrs.
KSRTC (Kerala State Road Transport Corporation) also runs a Super Fast Service in the same route starts morning from Kannur and reaches Ooty in the evening. Then its return journey from Ooty at night and reaches Kannur early morning.  KSRTC – Kannur – Ooty – [RSC 974] 
Tamil Nadu State Transport Corporation (TNSTC) is a public transport bus operator in Tamil Nadu. Book tickets online at
Official TNSTC / SETC Login Online Booking site https://www.tnstc.in/home.html